VIP REWARDS CLUBRewarding you for choosing us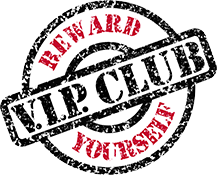 REGISTER/LOGIN
The Showplace V.I.P. Rewards Club
is an exclusive member benefits plan providing peace of mind, added value, security, medical discounts and convenience.
The Showplace VIP Club includes over a dozen benefits that provide valuable protection for your merchandise and for your family, and includes our exclusive Loyalty Points Program! Stop by your local Showplace to sign up today!
By signing up for this Club, you can also take advantage of:
Match Pay
Showplace matches your first rental payment on new agreements up to two weeks!
Rebates
The Showplace '3-6-9' Rebate...coupons for $20 off the third, sixth and ninth months' payments!
Service after Payoff
Receive service on paid out merchandise for up to one year after payoff!
More Rebates
Save up to $200 per year on gasoline, grocery and utilities! Plus get grocery discount coupons!
And More
Health savings, travel discounts, pet prescription savings, floral discounts and much more!
better quality
For a better future
ABOUT US
everyone
is approved
on any product, any price
ABOUT US